Canvas Tarpaulins are made from 100% cotton or heavy duty polyester fabric, rust resistant grommets are on sides and corners, with rope reinforced edges. Canvas Tarps are more eco-friendly than poly and vinyl tarps.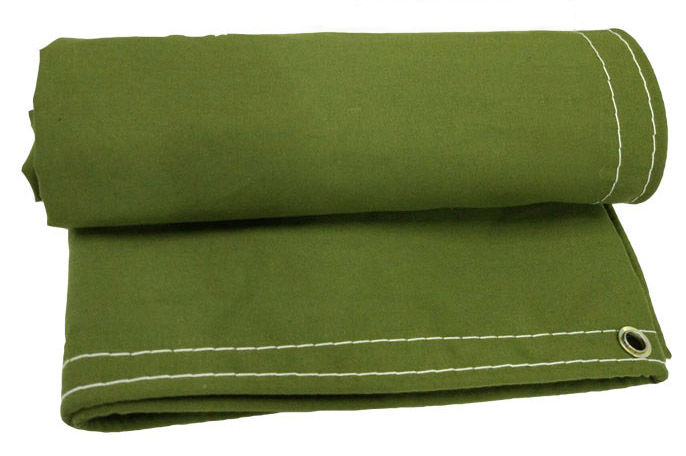 Features

Applications

Storage/warehouse/cargo cover, etc.

Tent/marquee

Ground sheet, picnic mats

Picnic mats, beach mats, privacy walls, wind protection

Automotive covers, canal lining, wind break for poultry farms, etc.
You can choose any color and any size, the general weight is 300GSM to 1000GSM.
According to different quality of canvas tarpaulin, lifespan is more than five years.